Previous designers used an existing PRIVILEGE logo on another market… The look and feel no longer matched the story they wanted to tell. The alone visual approach was not enough. The brand had to be rebuilt from strategy upwards. The business strategy, mission, vision, everything was approached to allow the brand to connect with its target groups. Together, we laid the groundwork for a promising future for PRIVILEGE TUXEDO. We focused on connection, authenticity, humanity.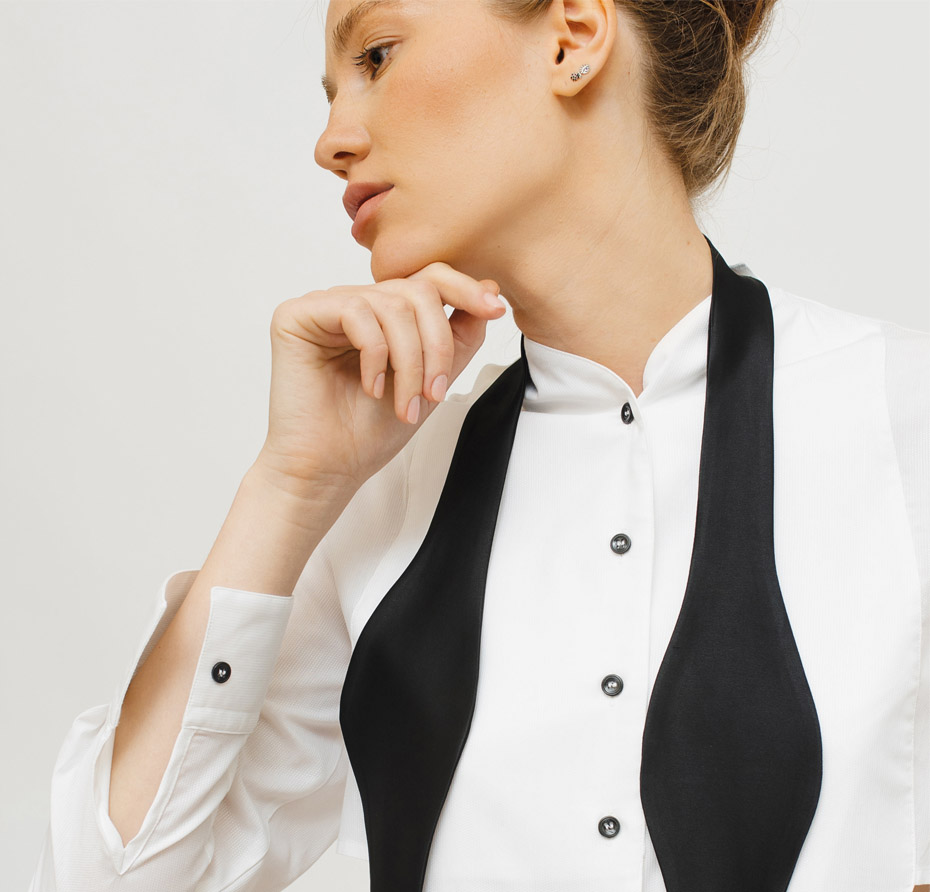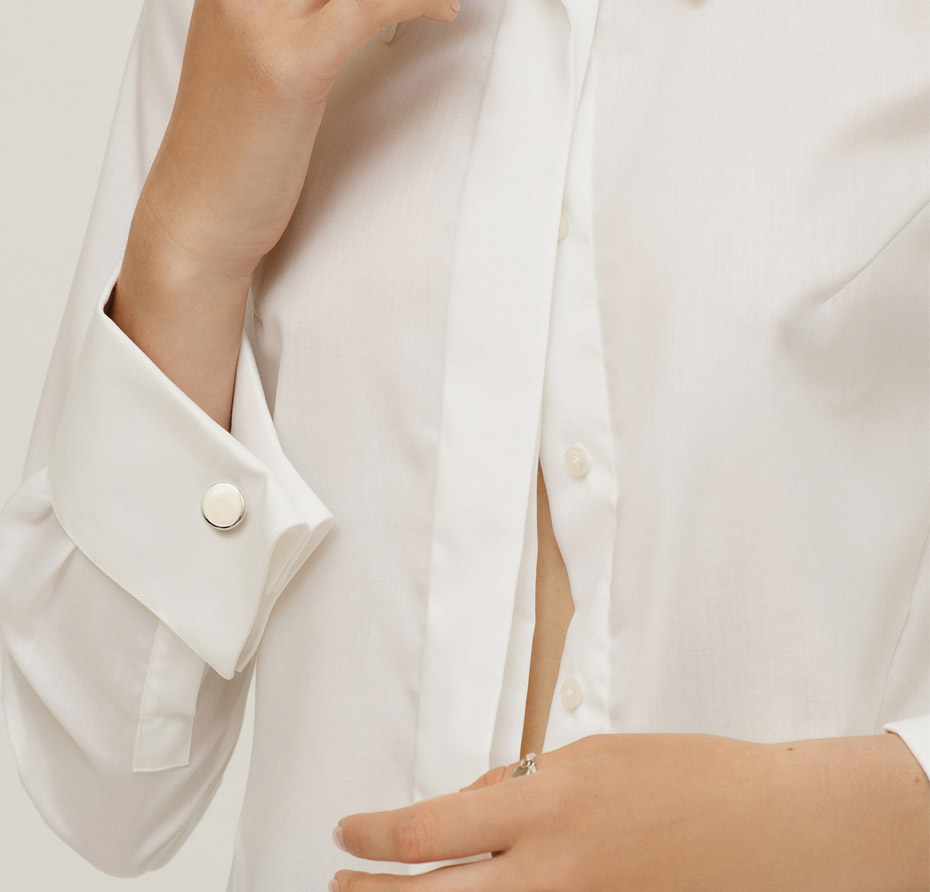 A piece of chalk, a measuring tape and a scissors for fabric. . .

Privilege Tuxedo is a philosophy of contrast between power and refinement, feminine and masculine, modern and timeless, functional and fabulous. Iconic contrasts in which today's woman keeps her expression.

Privilege Tuxedo comes to transform the simple need to wear a suit into a lifestyle, an attitude, a pleasure, to give the classic a new understanding in the contemporary world.
The name TUXEDO was chosen because it is a term that inspires freedom and power. The concept of "tuxedo" dates back to 1966, when Yves Saint Laurent created the masculine outfit, which allowed the female body to slide gracefully. Thus, he put the tuxedo in the spotlight, setting new standards for women's outfits.
Privilege Tuxedo products are not created and issued in collections. The basic product of the brand is the suit, which has its origins in its wear, not being related to trends and tendencies. It can only be completed with the accessories that come with it. We accessorize each suit with pieces that will add value. Add a bow tie and wear it with dignity at evening events, a wedding, a ball or a gala; flirt with a tie – an element that completes every business outfit, being an accessory that exudes strength and self-confidence; encourage your suit with a handkerchief and be unforgettable at a business meeting!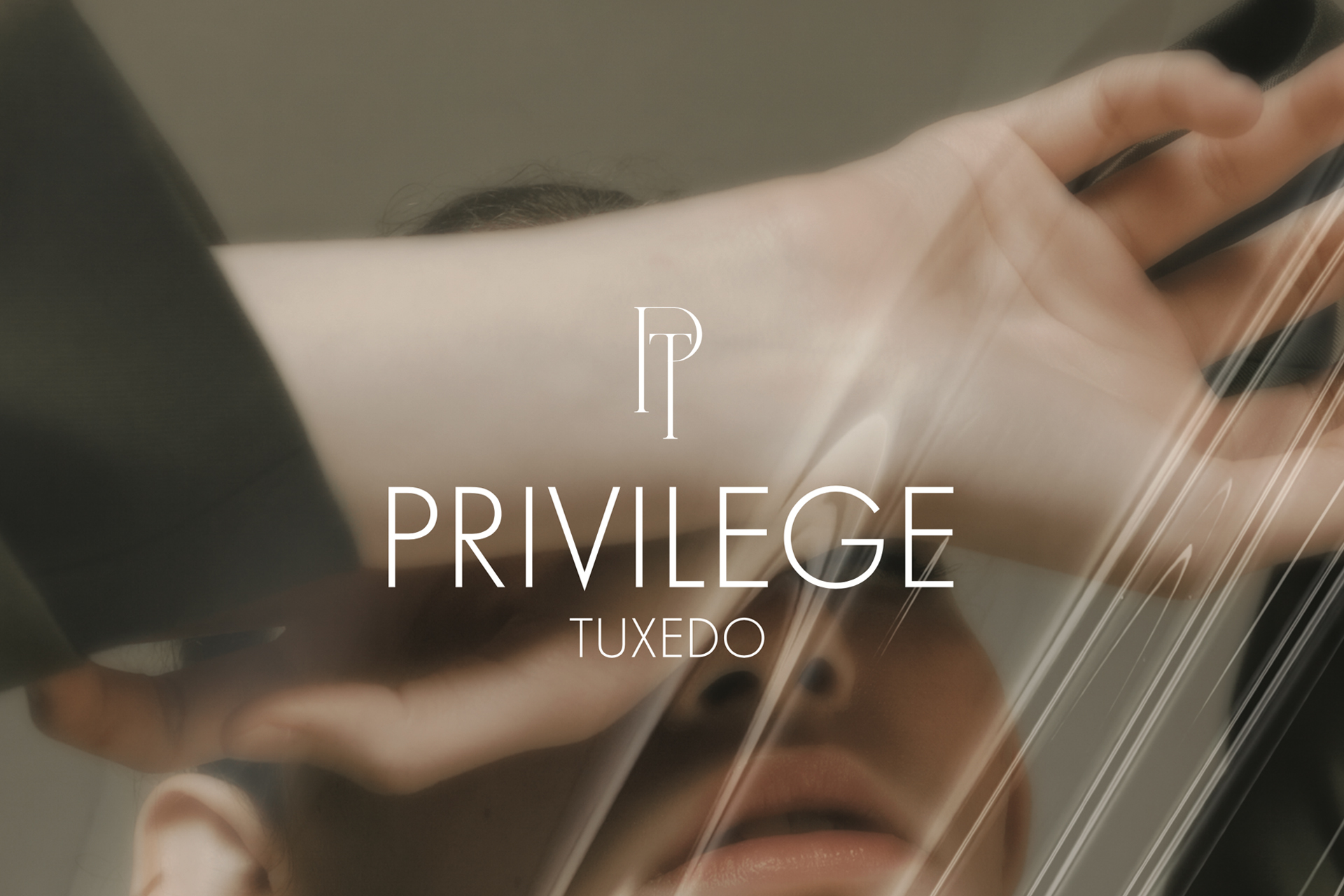 The customer's brand identity had to be revised and the wish list was long. Our journey has begun to create young and atypical branding, which simultaneously radiates professionalism, looks good online, is recognized on the street etc.
Once the ideas were gathered, we set to work to form the basis of the renewed brand. Customer orientation and minimalism are of primary importance to Privilege Tuxedo.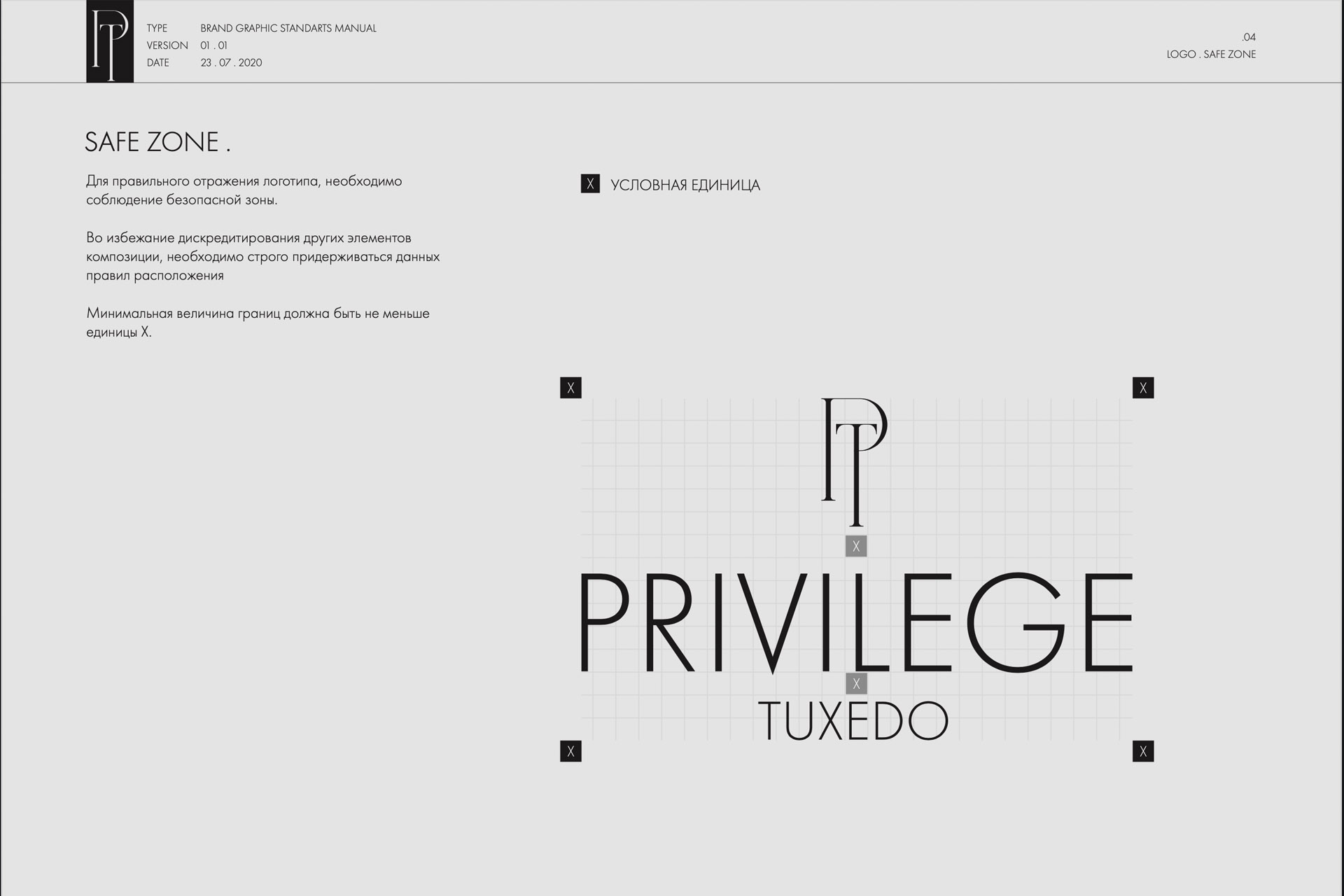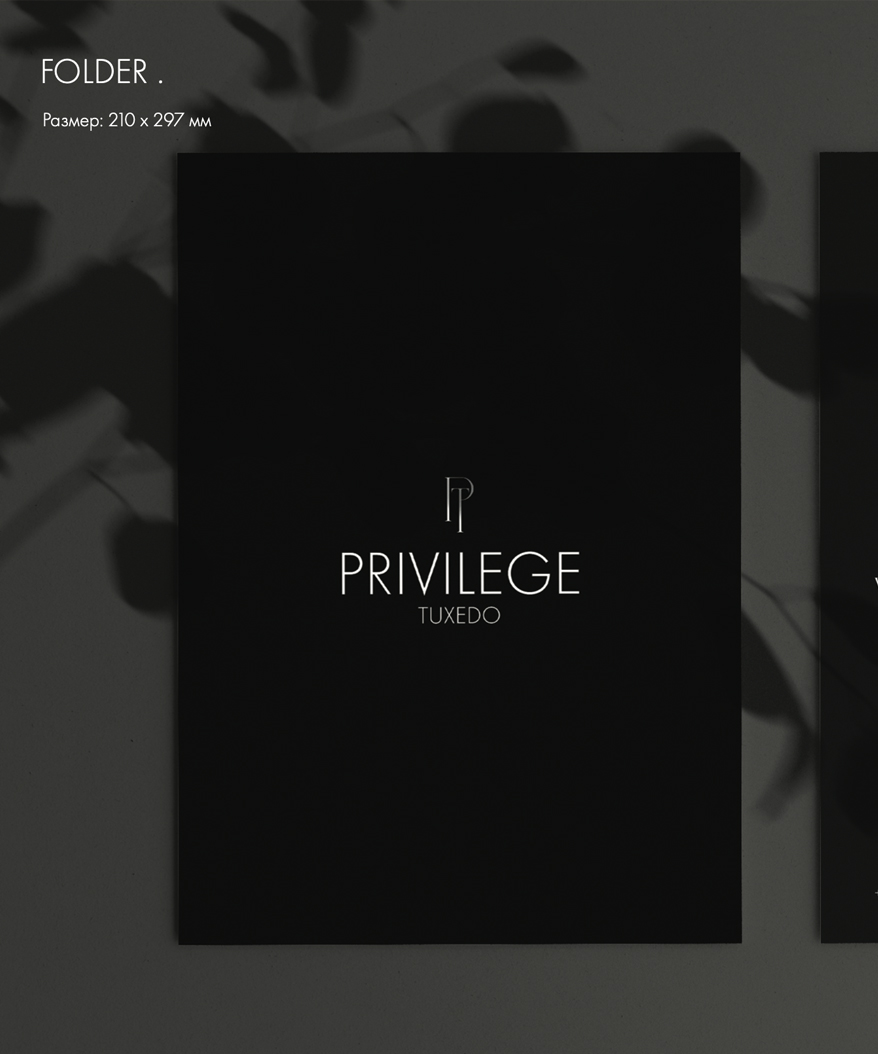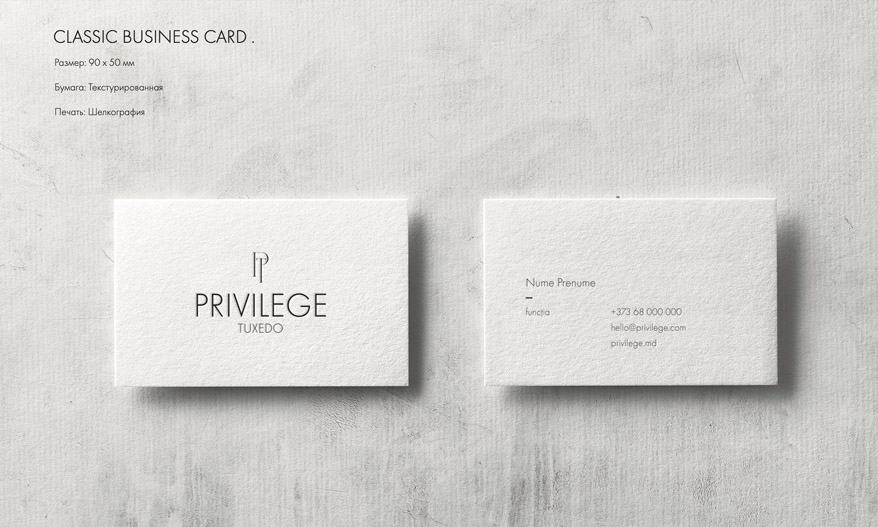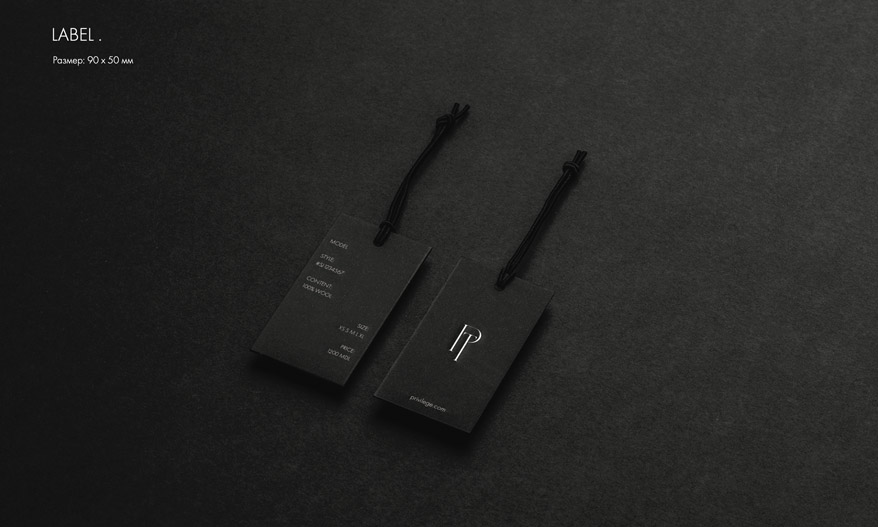 As a graphic concept – we opted for highlighting elements and initials P and T. This approach will allow us to emphasize communication, to be able to use it on buttonholes, the main element in a classic suit.
The new Black has always been fashionable. A combination of black, white and gray tones worked to balance the color palette. The perfect font for this ambitious brand was "big and bold".
Activating the brand strategy took place by designing the experience. Each element of the web experience has been designed to activate brand strategy. Made to measure highlighted the brand's personality, the blog – to gather customers, and e-commerce – to make it easier to order your favorite clothes.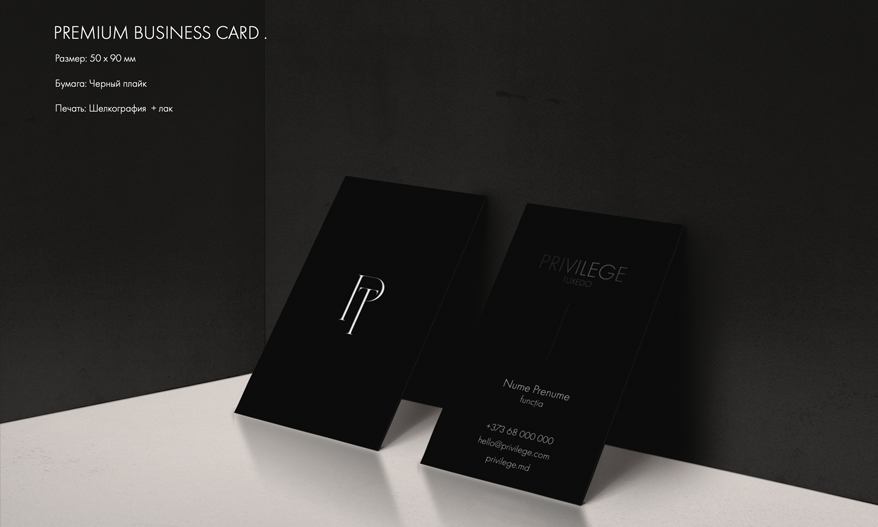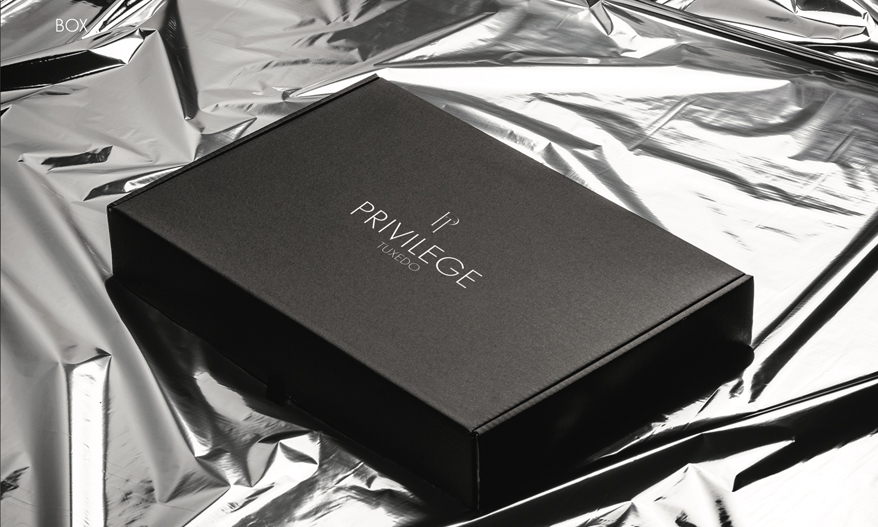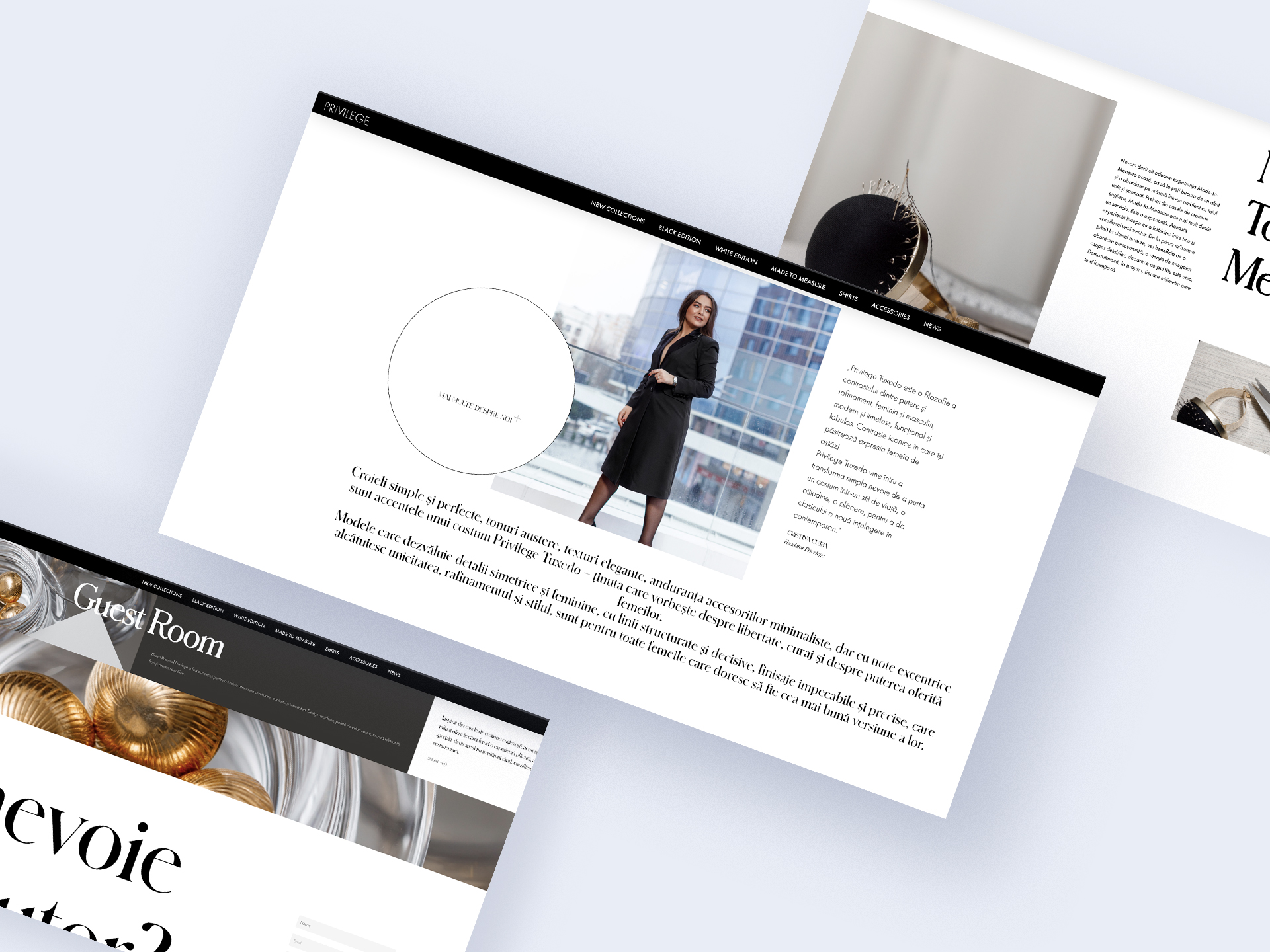 The product pages featured unique product attributes to stimulate consideration and conversion. Contextual education, tissue care guidelines and honest user reviews were also used for social evidence and validation.
A solid knowledge base was used to provide more value to users. We created a support section to troubleshoot customer questions and assist them as they sought to learn more about the brand and its product list.